HST is happy to announce that DNV Ventures, the venture arm of DNV, joined our cap table alongside leading investors Addition, VoLo Earth Ventures, Storm Ventures, Intelis Capital, and others. Our partnership with DNV includes a deepening collaboration to facilitate grid-scale carbonization.
Clean energy developers who use View® can now book meetings with DNV teams via the DNV Ecosystem portal within the View® platform. DNV's technical expertise and track record can help developers manage their risk more effectively. After syncing with DNV services, developers can complete their project optimization in the View® platform.
Together, View®'s AI-powered project optimization and DNV's suite of services will advance your projects from start to finish. It's a winning combination for development teams everywhere and will ensure a better PPA marketplace.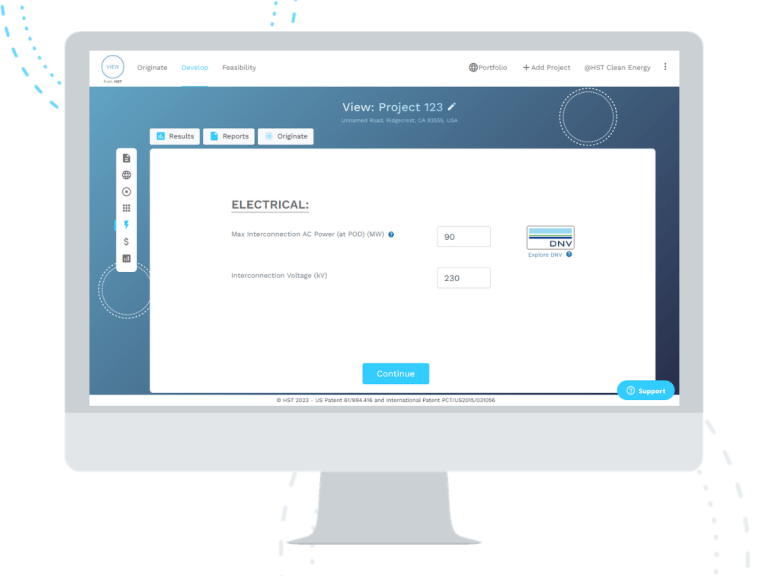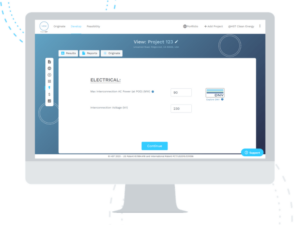 "DNV and HST's digital offerings and staff will together create transparency around the financial consequences of energy buyers' and sellers' project siting decisions, equipment procurement, and equipment configuration decisions," said Rudy Roy, CEO of HST. "The partnership will enable HST and DNV to deliver best-in-class complementary services for today's grid-connected clean energy and storage infrastructure."
"We are delighted for HST to be DNV Ventures' most recent venture investment in the solar energy industry, following our participation in Raptor Map's series B financing last year. These investments complement DNV's recent acquisitions and will accelerate digital services across solar forecasting, data, and performance analytics," said Kaare Helle, Venture Director at DNV.
Read DNV's announcement here: https://www.dnv.com/news/dnv-expands-clean-energy-portfolio-with-investment-in-hst-technologies-238980
Learn more about DNV Ventures here: https://www.dnv.com/about/dnv-ventures/portfolio.html
Sign up for HST's monthly newsletter here: https://share.hsforms.com/1zEjon-2_RNmO_wC0YAuvVQdgm5o