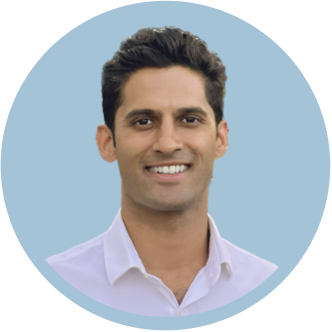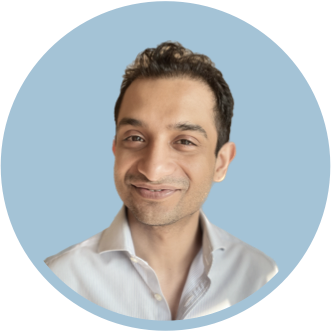 We launched HST a decade ago to use technology to disrupt the way we decarbonize our power grids and our economy. The technology industry was changing quickly then with the rise of cloud computing—and scaling of Software as a Service business models—making it possible to scale how fast businesses could process and act on information. As former clean energy developers ourselves, we took the opportunity to build software solutions to accelerate the many stakeholders involved in clean energy project construction: power developers, energy buyers, landowners, construction companies, and more.
What began as an effort to make clean energy projects more transparent to transact with became something bigger: an opportunity to vertically integrate the information required to build new clean power infrastructure. With this came the need to ensure all parties leave the deal table ready to come back again. We've been fortunate to be surrounded by mission-driven team players who have consistently gone the extra mile to help serve our clients, patiently working with them as they adopted this wave of digitization.
We had to take big risks in solving unsolved computing problems and in writing software that, when released, could've found no market amongst the clean energy developers and procurement professionals. It wasn't always easy and occasionally the journey had some tough entrepreneurial lessons for us. These came quickly when we saw markets, political environments, and technology prices changing (in both directions) in front of our eyes. We've had to scrap plans, endure long sales cycles, and even roll up our sleeves on clean energy project construction sites.
One thing has remained true throughout all of this; building this platform with talented, motivated cross-disciplinary team members has consistently driven results. This held true even as our customer needs have changed and as climate change has become a more urgent challenge over the last decade. Our platform has already helped ensure that the best clean energy projects go on to construction in the areas of the world's grids that need them. That sets us apart from other software providers. We've been able to build a digital backbone for the grid to catalyze the construction of so many tangible clean energy projects—and we're proud of the team's work that made that happen.
After accelerating tens of millions of clean energy MWhs, we know that we are still just scratching the surface of the energy transition. The favorable economics of clean energy and the Inflation Reduction Act has led to a proliferation of planned projects. This has created an even bigger responsibility to ensure that the industry is actually building out this infrastructure, and not just jamming up grid interconnection queues with projects that die in the cradle. It is this infrastructure that will power the rapid electrification that will allow us to manufacture, move, and live with a dramatically lower carbon footprint. This build out surge has been partially hampered by permitting delays and interconnection challenges, but the faster we can ensure that information doesn't bottleneck the industry, the faster we can put the dollars to work and steel in the ground.
We take this next phase of scaling the company with a renewed responsibility to our customers, shareholders, employees, partners and planet. We'll work hard to build off the platform's success over the years, to honor the hard work from our employees, customers and partners, and to solve the next wave of great software challenges that tie together mankind's physical and digital infrastructure. Despite the challenges ahead, we are optimistic about the huge opportunities that come with the clean energy future we are building. Here's to that future.